COPA Flight 177 Fly-in
The Gore Bay Flying Club hosted 16 people from COPA Flight 177 on Saturday July 8. Six planes flew in from Exeter (just north of London) and everyone had a good time meeting fellow pilots and looking at different (to us) airplanes. Thanks to Andy for supplying his own world famous sausages!
Grand Opening!
Thanks to everyone who came out to support the club on the occasion of our Grand Opening. Although the weather did not really cooperate, we all had a great time. Thanks to Wade and Time for spearheading the event, and to Richard for the professional barbeque work!
New Purchase!
We have a plane! Our newly purchased Cherokee (C-FXRH) arrived at the Gore Bay Airport Saturday April 14, where Wade and Tim were on hand to receive the keys.
Several other Club members were also present to view the arrival and inspect the plane. Thanks to Robbie at the airport for hosting us and thanks to Richard for bringing pizza.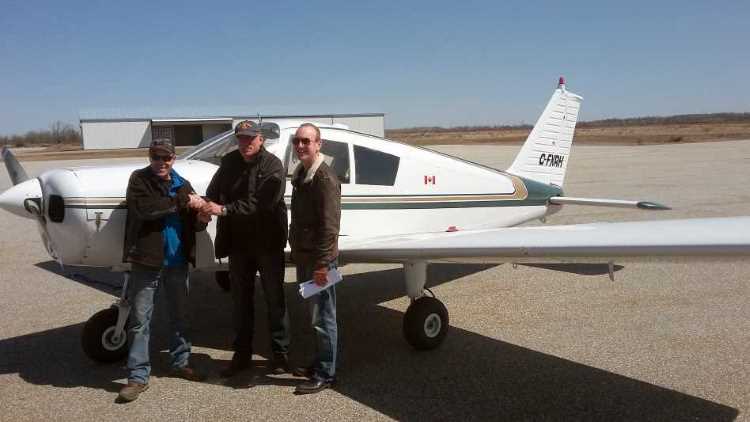 Gore Bay is located on the west end of beautiful Manitoulin Island, Ontario Canada. Manitoulin Island is located along the north shore of Lake Huron, separating the main part of the Lake from the North Channel and Georgian Bay.
The unique scenery of Manitoulin Island is one of the best kept secrets in Ontario, offering outdoor activity opportunities all seasons of the year. The pace of life is slower here, running on what is known locally as "Manitoulin Time"!
The Gore Bay Flying Club is a non profit organization designed to promote aviation in the Gore Bay region.
For more information please email us: Gore Bay Flying Club