Airplanes
The Club recently purchased its first plane, a 1968 Piper PA-28-140 Cherokee (C-FXRH).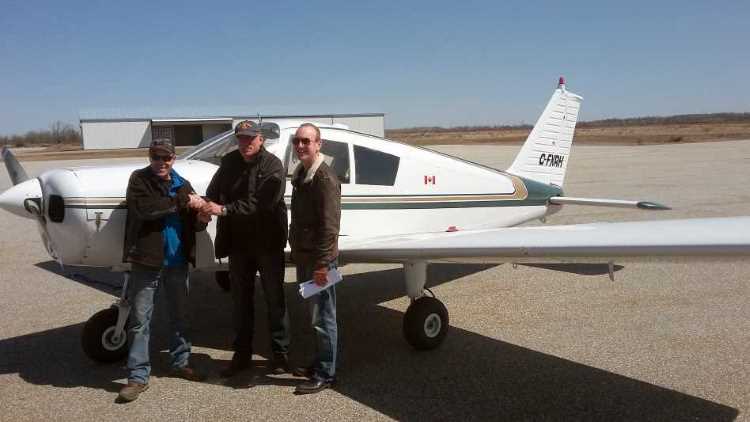 This plane will be used for pilot training and for the personal use of club members. Club members who qualify can rent the plane for personal use on an hourly basis.
This plane can be booked using our online service Book Our Plane (log-in page)
To use this service, you must signup and be approved by the Club. To do this, go here.
General characteristics
Crew: one pilot
Capacity: three passengers
Length: 23.3 feet
Wingspan: 30.0 feet
Height: 7.3 feet
Wing area: 160 sq ft
Airfoil: NACA 652-415
Empty weight: 1201 lb
Useful load: 949 lb
Loaded weight: 2150 lb
Max. takeoff weight: 2150 lb
Powerplant: 1 × Lycoming O-320-E2A Sensenich M74DM propeller, 150 hp
Propeller diameter: 74 inches
Performance
speed: 123 knots (142 mph)
Cruise speed: 108 knots (124 mph)
Stall speed: 47 knots (54 mph)
Range: 465 nm (535 mi)
Service ceiling: 14,300 feet
Rate of climb: 660 ft/min
Wing loading: 13.4 lb/sq ft
Power/mass: 14.3 lb/hp
For interest only, here is a link to a (very big file) sample cherokee owners handbook. DO NOT USE THIS FOR FLIGHT PLANNING. An official handbook is available from the Club.